Unlock your unique learning experience now
Courses, workshops and tutoring for Switched On families
Welcome to the Switched On Academy!
The future of education is here!
And I am excited that

YOU

are a part of it!
Inspired Parenting +
Empowering Education =
Switched On Families!
Switched On! shares proven parenting and educational strategies to activate your child or teen's potential, building their confidence, resilience, fulfilment and academic success.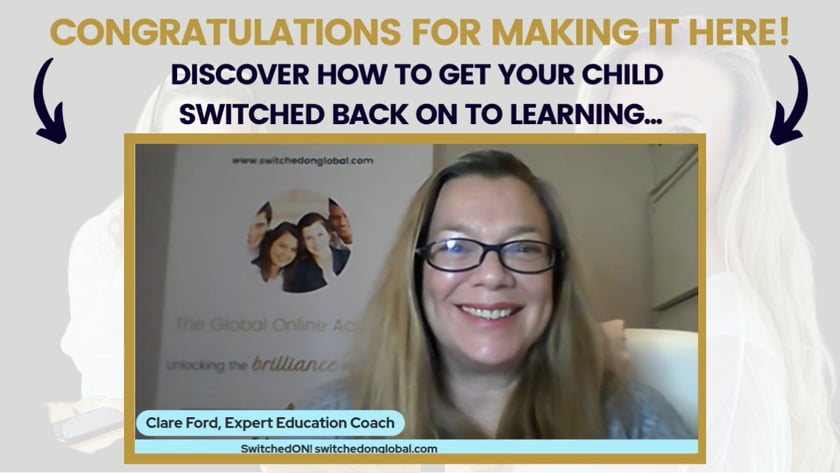 Offering courses for you, your little ones and your not-so-little ones!
The Switched On! course has been thoroughly enjoyable from exploring values and forgotten passions to mastering positivity. With an experienced, supportive mentor, the course is well organised and engaging. My 16 year old daughter has loved it!
As a parent of a teen doing the Switched On! course, I love the fact that experts are giving us their knowledge and showing us ideas we haven't even considered yet. It will save us so much time , effort and worry when my daughter is choosing where and what to do next.
Clare has had an immensely positive impact on Ellie's confidence. I am so very grateful for the skills and belief Clare has been able to instil in my daughter and am very grateful for the difference this has made, for Ellie and for our relationship. Thank you.