Learning Quests and Self-Study Courses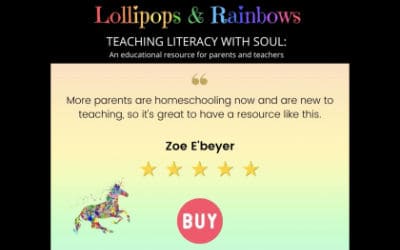 This book is a must-have english teaching resource for parents and educators alike, with high vibe content to inspire and elevate your little learners.
From stories to letters, or diaries to poems, you can dip in and out of different literacy genres, using the handy templates included. In addition, there are suggested follow-up activities that support various learning styles and curriculum areas, together with beautiful mini meditations to elevate and inspire creativity in your child.
Examples of children's writing and illustrations have been included to showcase what is possible with this uniquely high vibrational learning methodology.
The magic of this collection is that it has been intuitively inspired and collated during the Covid 19 Pandemic in June 2020 with children from around the world who participated online in the "Little Authors, Big Ideas" Creative Writing Challenge facilitated by Clare Ford, expert educator and founder of the Switched ON! Curriculum.
Learning Quests and Self-Study Courses